Moist Serum Lotion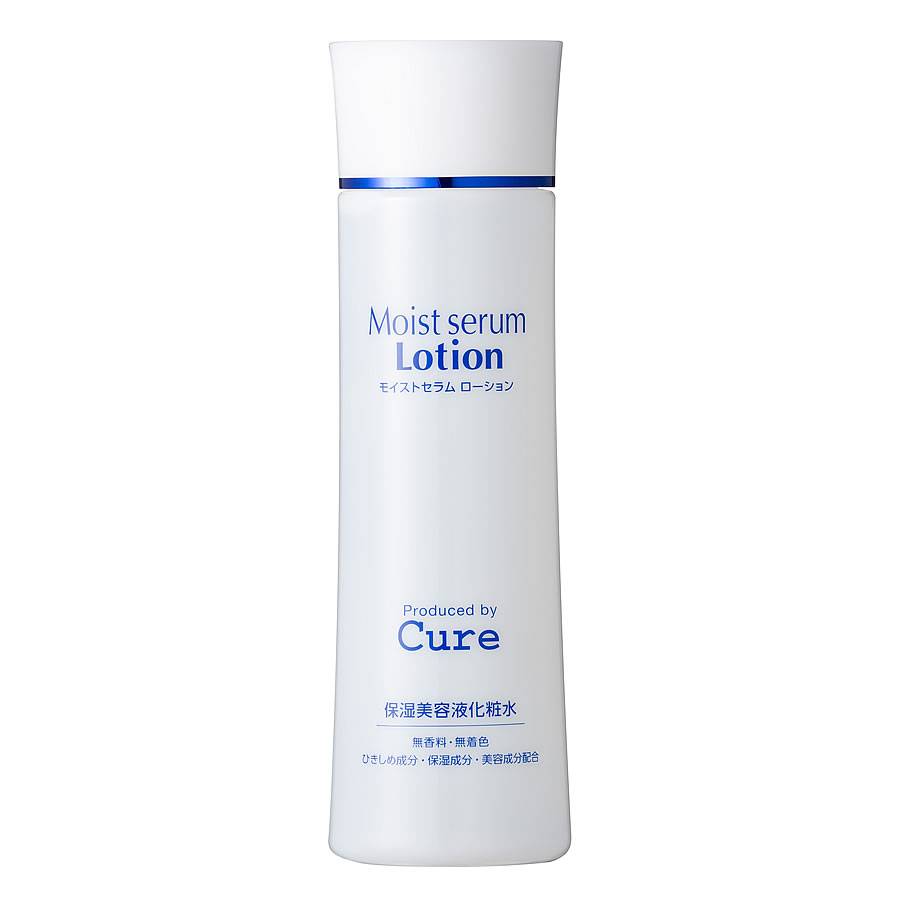 Cure Co., Ltd. (Head office: Chiyoda-ku, Tokyo, Representative Director: Tomohiro Susaki) renewed the package of long-selling skin care product ""Moist serum lotion"". We will start selling sequentially from November 21 (Wednesday).
Moist Serum Lotion
<Product feature>
Moist serum lotion"" is a 2 in 1 moisturizing essence and lotion that will tighten the skin that severe psoriasis ingredients and natural ceramide and the skin concerned with pores, and it will firmly firm and moisturize.
Because thick texture adheres well to the skin, natural ceramide, marine collagen and hyaluronic acid penetrate firmly to the stratum corneum of the skin and moisturize it to protect the skin from drying.
Currently 2in1 skin care products are popular among working women and housewives who are busy in the morning and evening and can not take enough time to clean them.
As one skin cleanses the skin, while reducing skin care time, it prevents wrinkles and sagging caused by drying, age, etc. due to damage such as ultraviolet rays and air conditioners firmly.
Moist serum lotion gives skin firmness and sheen because it is highly blended with Hokkaido thoroughbred placenta rich in essential amino acids.
In addition, we consider the gentleness to your skin first, it is made with non-flavors / coloring / no preservatives.
In addition, there are seven types of ""Hamamelis leaf extract"", ""Camomile flower extract"", ""Fuyu body extract"", ""Fuyu Bodaju extract"", ""Tu calendula flower extract"", ""Roman chamomile flower extract"" ""Otogirisou flower / leaf / stem extract"" ""Yagurumagiku flower extract"" Combine natural plant extracts and care for pores you care about.
After cleansing, just take an appropriate amount in your palm or cotton, and let it just fit on your skin.
It is possible to shorten the skin care time after cleansing because it fulfills the role of serum and lotion by one.
Also, because it penetrates well, you can make your make up quickly without stickiness even after painting.
Please use this means in the season when skin dryness is anxious.
<Product overview>
Product name: Moist serum lotion
Price: 2,500 yen (excluding tax)
Contents: 180ml
Renewal release date: November 21 (Wed)
It sells at about 10,000 stores including nationwide drug stores, variety shops, supermarkets and so on."